News
16 Feb, 2023
ESIA Members Kick-off Meeting
The European Solar PV Industry Alliance (ESIA) held a kickoff meeting on March 15th to present their working groups, and it was a success. With 120 attendees, including 100 members from 16 European countries, the online event was a great opportunity to bring together experts from across the industry to plan the future of solar power industry in Europe.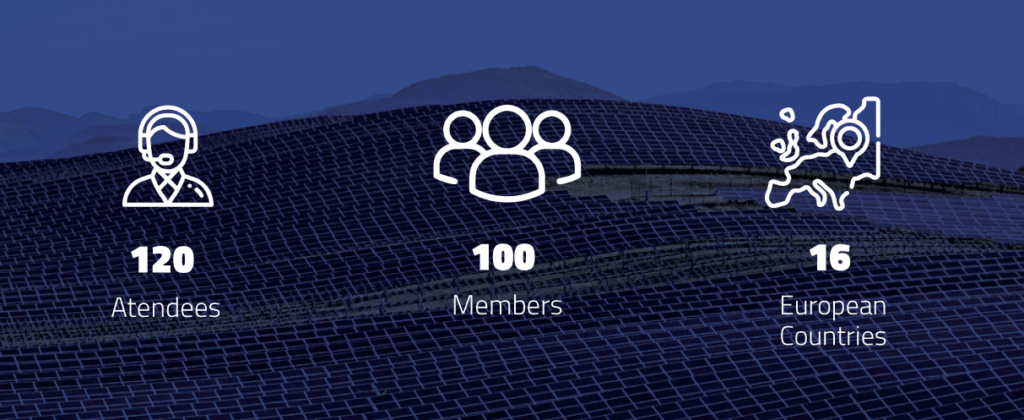 The meeting began with an introduction that set the stage for the discussions to come. The speakers presented the context and importance of the Alliance's mission and highlighted the potential for solar power to play a crucial role in the transition to clean energy in Europe.
Following the introduction, the main focus of the meeting was on the presentation of the four working groups that the ESIA has established. The objective of the Project Groups is to act as organizational entities that allow interested members to focus on the specific tasks as defined in the Terms of Reference. Project Groups are established on ad-hoc basis according to the Strategic Action Plan of the Alliance and are approved by the Steering Committee.
These groups are Non-pricing conditions, Supply Chain, Skills, and Financing, and they are all being managed by leading organizations in the solar power industry, including EIT InnoEnergy, SolarPower Europe, the European Solar Manufacturing Council and the European Commission.
Overall, the kickoff meeting for the European Solar PV Industry Alliance's working groups was a great success. It brought together a diverse group of experts and stakeholders from across the industry, that provided a platform for discussions and insights on the key issues facing the solar power sector in Europe. With the Alliance's focus on collaboration and partnership, there is no doubt that there will be significant progress in driving the growth and accelerate the solar PV deployment in the EU by scaling-up to 30 GW of annual solar PV manufacturing capacity in Europe by 2025, facilitating investment, de-risking sector acceleration, and supporting Europe's decarbonisation targets.