News
17 Nov, 2023
Upcoming Innovation Fund Calls: Empowering Innovation in the European Solar PV Industry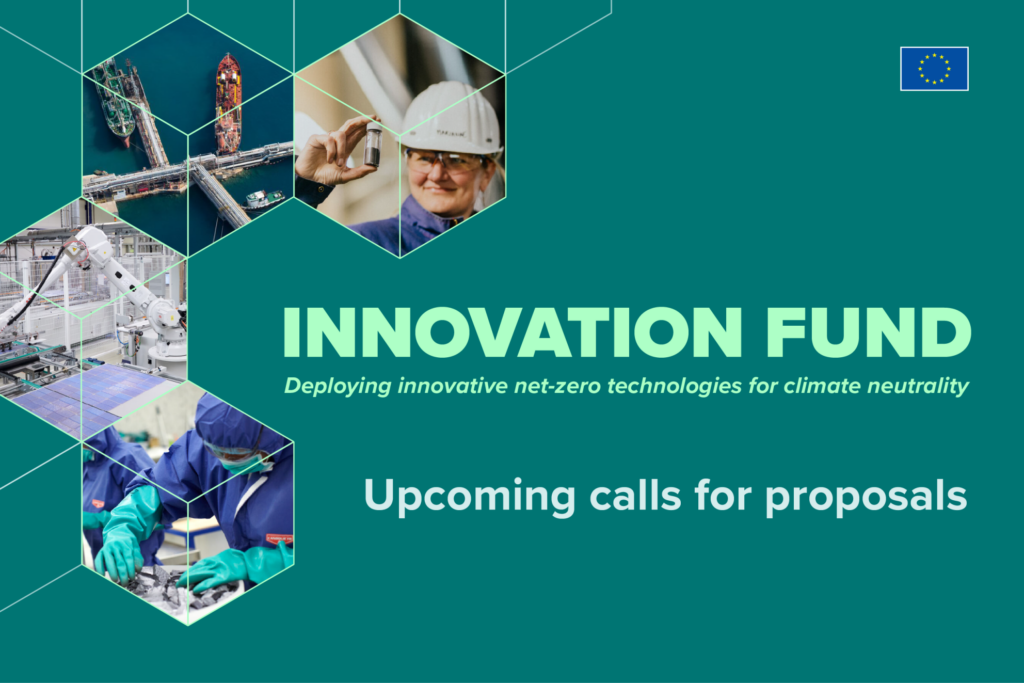 The European Solar PV Industry Alliance (ESIA) is thrilled to share exciting news for the solar energy sector. The Directorate-General for Climate Action (DG CLIMA) is set to launch new calls for proposals under the Innovation Fund, presenting a golden opportunity for the solar industry to thrive and contribute significantly to Europe's green transition.
The Innovation Fund's Ambitious Commitment
With an impressive €4.8 billion allocated for industry and clean tech players, the upcoming calls aim to accelerate the deployment and manufacturing of innovative technologies. This substantial funding aligns with the objectives of the European Green Deal and the Net-Zero Industry Act, reflecting a commitment to advancing sustainable practices across various sectors.
IF23 Call: A Gateway to Progress
The IF23 Call, opening on November 23, is a pivotal moment for innovators in the solar sector. With €4 billion in funding, the call covers diverse sectors, including decarbonization, clean tech manufacturing, maritime, and energy-intensive industries. Aspiring projects have until early April 2024 to submit their proposals, presenting a window of opportunity for the solar industry to play a vital role in shaping Europe's clean energy landscape.
Save the Date: IF23 Call Info Day
To facilitate a comprehensive understanding of the call, DG CLIMA is organizing an Info Day on December 7, 2023. This event provides a unique platform for stakeholders to pose questions, gain insights into application best practices, and navigate the application process effectively. Simultaneously, national Info Days organized by Innovation Fund National Contact Points in all Member States offer localized support and guidance.
Harnessing the Power of Solar: ESIA's Encouragement
ESIA encourages all stakeholders, especially those in the solar sector, to explore this significant opportunity for their projects. With the Innovation Fund's backing, solar initiatives can contribute substantially to the clean energy transition.
Background: The Innovation Fund's Impact
Since 2020, the Innovation Fund has generated €40 billion from the EU Emissions Trading System (EU ETS), creating financial incentives for companies and public authorities to invest in cutting-edge low-carbon technologies. The fund has already secured approximately €6.5 billion for clean tech projects through previous calls, with auctions offering a new support mechanism for faster and cost-efficient technology roll-outs.
ESIA's Success Stories
ESIA has three solar projects in its pipeline that have already received Innovation Fund support:
TANGO Project: The 3Sun factory in Italy is on track to become one of Europe's largest producers of highly innovative next-generation solar panels.
HOPE Project: Meyer Burger Industries will construct an additional 3.5 gigawatts of production capacity for solar cells and solar modules in Germany and potentially in Spain.
SunRise Project: NorSun will utilize €54 million from the Innovation Fund to expand current ingot and wafer capacity in Norway by 3 gigawatts.
These success stories exemplify the transformative impact the Innovation Fund can have on the solar industry, driving innovation, creating jobs, and fostering sustainable growth.
For those keen on exploring these and other solar projects in PV manufacturing, ESIA invites you to visit our projects web page.
The upcoming Innovation Fund calls present a remarkable opportunity for the European solar PV industry to propel innovation, drive sustainable practices, and contribute significantly to Europe's clean energy goals. ESIA remains committed to supporting stakeholders in navigating this process and encourages all solar enthusiasts to participate.